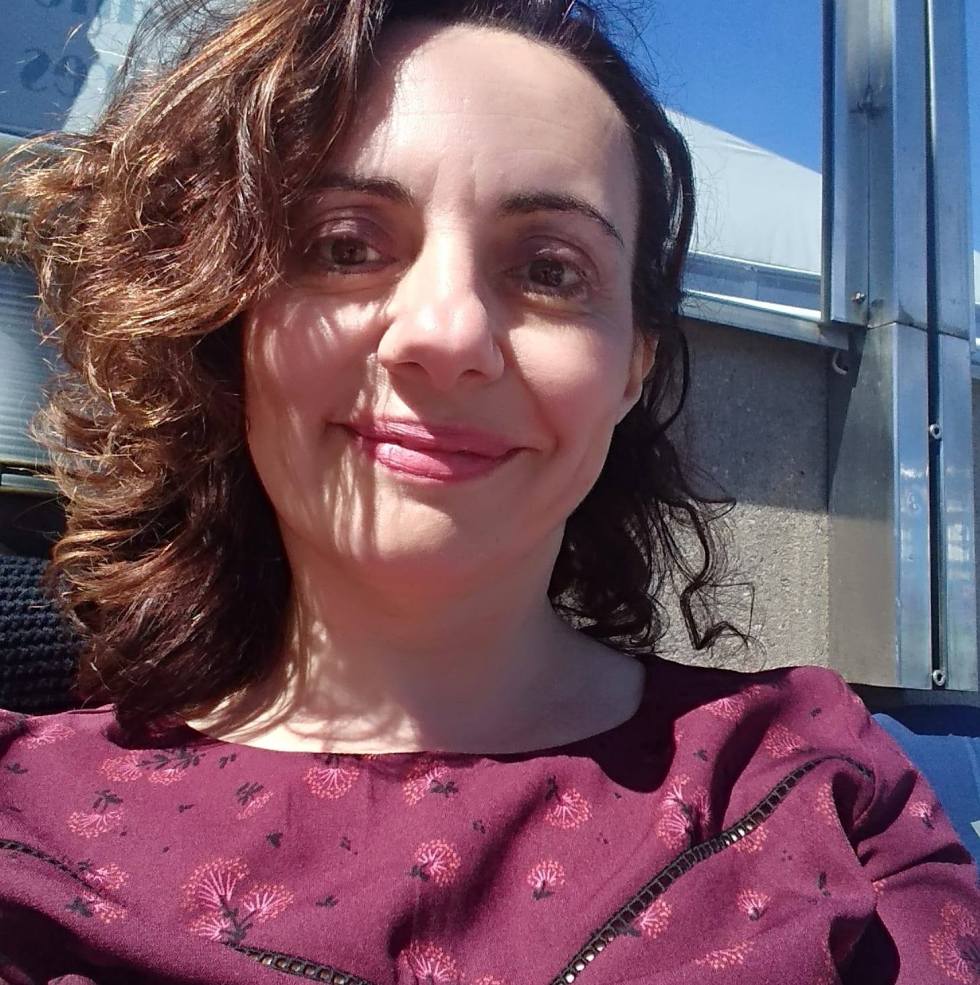 Comments gathered by Delphine Praticci, Communication Contact for Region 04
Who am I? 
I have been an education activist for 10 years, I am a yellow vest activist and communication contact for education with HRU. I am the mother of 5 children whom I raise alone and I have observed, through my work with students in great difficulty since 2010, the problems existing in our government. I deeply believe that society must be overhauled, starting with our children, to enable them to live serenely. A fair and civilized society where everyone's needs are respected.
My full-time activity was home-schooling my children with special needs (autism, learning disorders, gifted child), while facing reforms that did not correspond to expectations or the difficulties. For 5 years, I was the representative of the parents of students in rural areas, then in the Paris region, including the Lycée Chateaubriand in Rome.
Why has Philippe Argillier convinced me of the importance of becoming involved with HRU? 
 At 42, I chose to put my skills and my experience to the service of the Nation. I embarked on this great adventure with Philippe to gather goodwill around a common project: to restore the greatness of France, restore the rights of the people and abolish outrageous privileges.
Why did I accept this task? Am I legitimate?
Philippe Argillier offered me the chance to express myself on my experience in school remediation and my time with IEF (home-schooling). I am quite familiar with the various layers of the academic world. I come from the middle class and I did quite well at university and graduate school. I want others to be able to benefit from my experience. I have teachers in my family, as school administrators and at the university level.  On behalf of children, it was impossible for me to refuse this mission. An educated people is a free people. Philippe set up the committee to rethink the education system in our country. Indeed, our children are only expected to learn what is imposed upon them without appealing to their talents of creativity and imagination. Thus, HRU proposes to develop these faculties that are innate in children, giving them the freedom to rely on their own abilities. Classes are overloaded and the operational procedures of our cafeterias must be restructured. The reins are entrusted to those who make decisions about the public system, put their children in schools in upscale neighborhoods or private schools, and then send them on to graduate schools. 
What is my motivation?
 Our freedom of action and of self-realization depends on education. We want children to grow up as responsible and empowered adults, while keeping their freedom to think. A majority of students in a class are dropping out of school. In fact, many students fail to follow the curriculum and the framework of the current school system. We have more and more students who are depressed, have school phobias and/or learning disabilities. Each child has his own form of intelligence with different learning structures. HRU assists all these children with their specific skills and natural capacities. Developmental disorders or learning disabilities are all too often generalized in the institutional educational system, and children find themselves left behind by accumulating learning delays. HRU takes into account the student as a whole and initiates learning based on the natural abilities of each child and not the opposite. Neuroscience expertise must be applied and teachers must be trained to take into account cognitive diversity, confidence and self-esteem. Teachers in difficulty must be supported. New teachers must be well-trained and never start their careers in institutions that are considered difficult. Micro schools must be opened for children with learning disabilities, autistic children and gifted children, with smaller class sizes and slower teaching methods. 
What can the document on the current status and proposals contribute?
I spent my summer preparing a status report on the existing situation in order to propose avenues of exploration. This document is a basis for work and will be redesigned with everyone's participation. Positive criticism is welcome. My priority is the education of children, their well-being and respect for families. The greatness of education in France requires collective national reflection and, especially, adaptation to the realities in the field. It is the citizens who propose adaptations, new ideas and beautiful projects.
What topics are discussed?
 All proposals are welcome. The priority topics are:
The quality of education: effectiveness, innovation, alternative teaching methods, well-being
Prevention of school drop-out and the fight against illiteracy and inequality
Bullying – school environment – differences at school
The place of the child in society, a full citizen. How to respect the rights of the child…
The place of the family in education
Democratize education or popular education
Teach with kindness and availability
Delphine Praticci – Communication contact for Education